It's official: I'm in my fourth decade on the planet. I can't account for other planets though. 🙂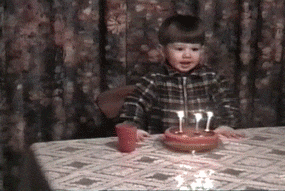 This year's birthday is a bit different–it's just my husband and I. We are far away from our families and since birthdays are traditionally celebrated with our families, it makes this day a bit bittersweet and emotional, if I'm honest. But hey, it's another experience and it'll make me stronger. It is what it is, anyway.
Turning 30 was more than exciting and it brought me many experiences and difficult decisions. So I hope that now that I'm 31 I will be able to approach life with more knowledge and more understanding towards myself, because to think that age brings fewer mistakes is delusional. Age brings wisdom, but that wisdom comes from mistakes.
I've read some blog post and various captions where a person was nervous about turning 25+ and I always respond to those, leaving a comment. There is nothing to be afraid of, nothing to make you sad. Personally, I feel like I would never go back to being under 25. I enjoy getting older because I cherish what I'm learning about myself with every year. It's so empowering to get to know who you are, what you want and what you need. I think my late twenties and early thirties (very early, I admit) have been teaching me how to analyze my personality and my life and determine what changes I want to make. And turning 31, I want to make some changes about myself and age is bringing me the courage and the determination to do that.
No one should be terrified of getting old. One, you can't do anything about it. And two, it's a thrilling ride. I'm still not where I want to be, who I want to be. But I am a work in progress and every year brings more awareness on how to get it done. 
What do you think about getting old? Scared? Excited? Couldn't care less?
So happy birthday to me! 🙂 And a wonderful day and weekend to you!