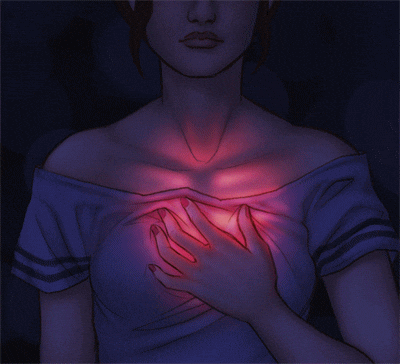 She tosses and turns, getting wrapped and tangled into the cover as she dreams. She was restless when she went to bed, the glass of wine not doing the trick. TV didn't appeal to her, all streaming services sucked tonight, the letters on the pages of her current read decided to play catch-me-if-you-can with her. She gave up, turning in, and since then has been willing her mind. To. Stop. Working.
It's not like it's a big deal. So what if she's picking up the guy she used to think was the love of her life in a few hours? So what if he is flying in to see her and catch up? It doesn't mean anything, right? No. Absolutely nothing.
She is calm. Absolutely calm. Completely unfrazzled.
So she spent yesterday shopping for his favorite snacks. And bought extra candles and flowers. She went to get her nails and hair done. Maybe even, maybe, bought some new clothes.
She rolls to the other side, exhaling loudly, and pounds the pillow into submission.
And it definitely, definitely doesn't matter that her best friend from college that is a friend of his best friend's sister told her he had been mentioning her a lot. It makes no difference. Zero. She hasn't even thought about it. Not a lot. Really.
By the time her alarm goes off, she is already dressed and perfectly made up, making it seem like she has just woken up from the most heavenly sleep. She grabs her essentials for waiting at the airport—coffee, water, snacks, and a book—and stuffs them into her shopper with her keys, ID, and phone.
The roads are mildly full, the hour being so early. She tries to get his arrival out of her mind (easier to do than out of her racing heart). She blasts the music, singing and dancing as much as driving allows.
She parks, her eyes on the arrivals' exit. With every person stepping out, her heart rate sprints with excitement and slows down with disappointment. Up and down. Up and down.
Time inches towards his landing time, people spill out of the airport, and the sun makes its way out of hiding. She steps out of the car, too anxious to keep sitting.
And then, with the dawn painting his handsome face he steps out. As soon as his eyes land on her, his face splits with a wide grin. And her poor heart spikes and stays there.